We've all had to delete a tweet or an Instagram photo but at least when us normal folk delete a social media post, we can sweep it under the rug and no one notices. However, when celebrities post a photo on social media, it gets hundreds of views in a matter of seconds. So by the time they realize that their photo is offensive or embarrassing, it's already been seen by thousands of people and screenshots have already made rounds on every corner of the internet. Sure, they can delete the post but the damage has already been done and there's nothing they can do to stop the fire from spreading. Can you imagine that happening to you? The thought of it is so terrifying that it makes you wonder why celebrities personally manage their social media or even have social media at all.
These are the celebs who bravely (and sometimes stupidly) choose to manage their own social media presence and it has led to disastrous consequences. You will never believe the kinds of posts that celebrities have actually posted over the years. Some of these stars should have known better before posting offensive photos and videos but sometimes there are some understandable slip-ups that sparked outrage like the TV star who was accused of hating America for the most absurd reason. Take a look at these photos and be glad that you don't have millions of followers. These are the photos celebs really don't want you to see but they are just never going away.
20

Anne Hathaway
Anne Hathaway thought that she would be sending her fans a good message when she told them to emulate Helena Bonham Carter instead of the Kardashians. However, many of her fans disliked the way that Hathaway built one woman up by tearing other women down. Though many people may dislike the Kardashians, comparing any woman to another woman and claiming one is better than the other is not in good taste--at least according to her fans. Though Carter is an incredibly talented actress who is probably a better role model than the reality TV stars, Hathaway deleted the photo and apologized "for unintended shade thrown." She added the caption: "It never occurred to me I was pitting anyone against each other. Not my style. Peace x."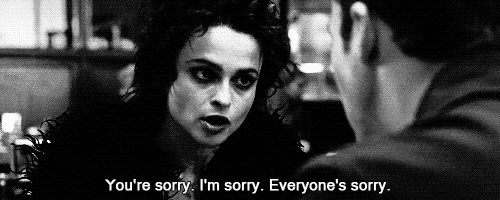 19

Kim Kardashian
Speaking of the Kardashians and bad taste, Kim Kardashian found herself in hot water when she posted a pretty tasteless photo in the wake of the Manchester terror attack that took place during an Ariana Grande concert which left 22 people dead and many wounded. Kim K thought that it would be a good idea to send her love by posting a photo of herself at what appears to be a concert which features herself and Grande with the caption "Concerts are supposed to be a place where you can let loose & have fun. So scary to not feel safe in this world." Yikes. It is pretty messed up to post a photo of yourself smiling while acknowledging such a horrible event. She quickly deleted the post but it still sticks in our memory as one of the tasteless and thirstiest tweets ever.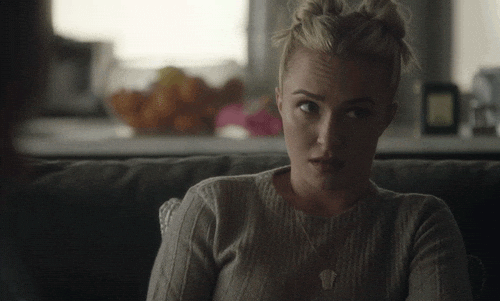 18

Joe Jonas
Before Gigi Hadid started dating Zayn Malik, she was in a pretty serious relationship with Joe Jonas. Almost as soon as the two broke up, Gigi started seeing Zayn unbeknownst to Joe. Before Joe got wind of the new relationship, he tweeted a photo of himself sitting next to Kanye West and his ex-girlfriends new boyfriend at the Valentino fashion show and added the hashtag: #SQUAD. Though it may have been a bit presumptuous of Joe to insinuate that he was friends with the two hugely popular artists, that was not the reason why he deleted the photo. Gigi and Zayn went public with their relationship soon after Joe's tweet and Joe immediately deleted it and unfollowed them both on social media.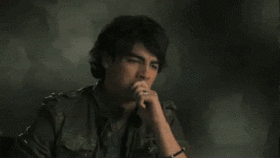 17

Scott Disick
Scott Disick has the easiest job in the world and he still managed to mess it up. Unfortunately for us, the reality star gets paid between $15,000 to $20,000 for every sponsored post which helps him to maintain his extravagantly trashy lifestyle. However, when he posted a photo of himself with Bootea Shake, he posted the email from the skinny tea marketing team in the caption which read: "Here you go, at 4pm west, write the below. Caption: Keeping up with the summer workout routines with my morning @booteauk. Though this particular post got more exposure than any of his posts ever had before, it just proved that Scott doesn't have a clue what he's talking about and we shouldn't pay attention to anything he says.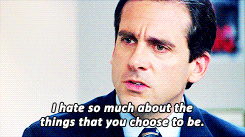 16

Mia Farrow
Mia Farrow is in her 70s so it's not hard to believe that she doesn't exactly know how to Tweet. That explains why she posted a photo of her adopted daughter Quincy to celebrate her 21st birthday but she forgot to delete the search term she typed into Google to help her find the photo. That's right, she actually typed "mia farrow and her black children" into Google to find a photo of her daughter and we're pretty sure it's her own screenshot because no one under the age of thirty-five types "and" into Google. Though she claimed that someone actually sent her the photo that she posted, it's much more likely that it was her own screenshot though we'll never know how she knew how to take a screenshot. That part is a mystery.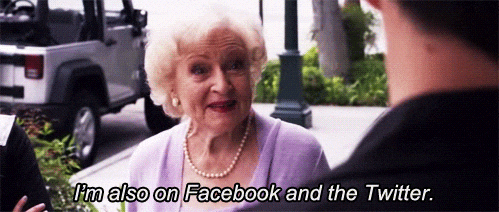 15

Kourtney Kardashian
You should always check with the other girls in the photo before you post it. Kourtney seemed to forget to check in with her sisters before posting an amazing TBT post on Instagram of herself, Kim, and Khloe posing in outdated bikinis circa 2007. The girls all look great (minus the 2007-era swimwear) but Khloe and Kim must have had a problem with it because Kourtney took it down quickly after posting it. This is probably because Kim looks a lot more petite than she famously is now and Khloe looks a lot bigger than she does now. We all have that friend who always posts photos of themselves looking great while you are in mid-sneeze or you have your eyes closed. We're glad Kourtney decided to share this photo with us briefly because no we'll have it forever.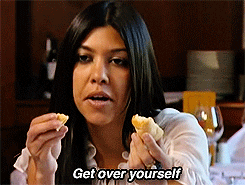 14

Gigi Hadid
Gigi Hadid already has a history of racism including posing for Vogue with an afro and a suspiciously darker-than usual complexion. So when a video was posted in an Instagram story of the Instagram model holding up a Buddha-shaped cookie while mimicking its eyes, people were not happy. Since there are still many Asian people who are mocked and ridiculed for their eyes, it's pretty messed up to be making fun of them especially if you're a celebrity and it's 2017. Let's not forget that the two also recently appeared on the cover of Vogue along with an interview in which they talk about sharing clothes titled "Gigi Hadid and Zayn Malik Are Part of a New Generation Embracing Gender Fluidity." That's not how gender fluidity works. It's safe to say that Gigi is, at the very least, problematic.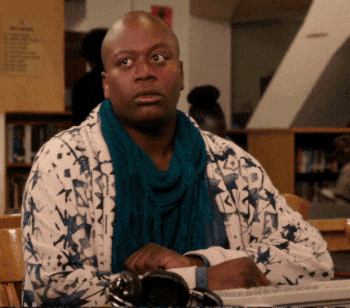 13

Jeniffer Lopez
After the mass shooting at Orlando's Pulse nightclub in 2016, Jennifer Lopez released her single "Love Make the World Go Round" and while promoting the song, she tweeted a photo of herself and Lin-Manuel Miranda with the hashtag: #AllLivesMatter. The reason why this upset so many people is because the term "#alllives matter" is generally used as an alternative to "#blacklivesmatter" and it is used by people who think it's unfair to focus on the blatant discrimination against people of color. Seriously, wtf? What made it even worse is that her song was meant to benefit the victims of the shooting who were all minorities and targeted by the shooter because they were minorities. Also the fact that she has benefitted from the work black artists gave Twitter users plenty to call her out on. 
12

Kaley Cuoco
Out of all of the social media mistakes on this list, this has to be the silliest. Fans of Kaley Cuoco were outraged when she posted a photo on the 4th of July in 2016 of her three adorable dogs with patriotic bandanas, sitting on an American flag. Fans were so angry at the Big Bang Theory star that she had to delete the photo and write an apology that included that she has respect for the troops, that she is a proud American, and that the photo doesn't reflect her feelings on her country. Of all the things in the world to get mad about, this is one of the dumbest especially considering the "flag" is really just a blanket that looks like a flag. Honest, who even cares? They should be more upset that Big Bang Theory is still on the air after what feels like a million seasons. When will the nightmare end?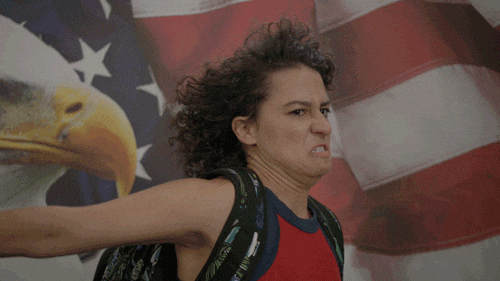 11

Naomi Campbell
Naomi Campbell pulled a Scott Disick when she posted a photo of herself modeling some Adidas sneakers on her Instagram. The Adidas marketing team apparently sent her an email with instructions on what to post as a caption for the photo but she went ahead and just copy and pasted the message which read: "Naomi, so nice to see you in good spirits," the post originally said, adding: "Could you put something like: Thanks to my friend @gary.aspden and all at Adidas - loving these Adidas 350 SPZL from Adidas Spezial range. @adidasoriginals." The caption was quickly deleted and changed but the damage was already done. It's safe to say that someone in Campbell's team was fired that day.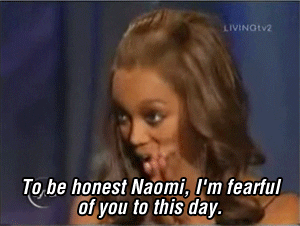 10

Lele Pons
Though we might not know exactly what Lele Pons does or what she's famous for, we do know that she messed up big time when she posted a photo on Instagram that featured her with a new short haircut. In the photo, a friend is holding up a clump of bleached blond hair that you can see by zooming in that there are actual tracks which lead one Twitter user to reply with "last time I checked you can't donate extensions." Pons deleted the post and issued this statement: "Sadly after trying, I learned charities who donate wigs don't accept color treated hair. So I'm finding other ways to help those affected by hair loss b/c of cancer. This is still a priority for me." Sure. There's nothing wrong with having extensions but lying about donating them to Locks of Love for the sake of likes and retweets is really messed up.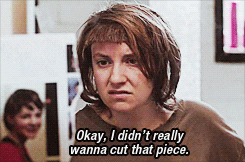 9

Blac Chyna
Like Kourtney Kardashian, Blac Chyna posted a TBT then quickly deleted it but, in this case, we don't know why she had a change of heart. The photo's caption was simply "Young Chy" and then it was deleted for mysterious reasons. Maybe she realized how weirdly small her hands looked in the photo and decided it wasn't the best pic to post on Instagram. However, she should have known that someone would have taken a screenshot despite her deleting it. Still, it's a cute pic of little Angela Renée White before she became Blac Chyna. We probably wouldn't have even given the post a second thought if she had kept it up but the fact that she deleted it gives us plenty to wonder about.
8

Justin Bieber
Before Batman vs. Superman was released, Justin Bieber shocked everyone when he posted a photo of himself holding up what appeared to be a script for the movie with his last name appearing as a watermark on the front page. He posted it with the caption "#robin??" However, it turns out that this script was a fake and he did not appear in Batman vs. Superman but it wouldn't have really mattered if he had appeared in the movie because he couldn't have possibly made it any worse than it already was. The fact that people were so outraged by the idea of him playing Robin was so embarrassing that he probably wants us to forget the whole thing. In this case, we'll be happy to forget and move on like it never happened.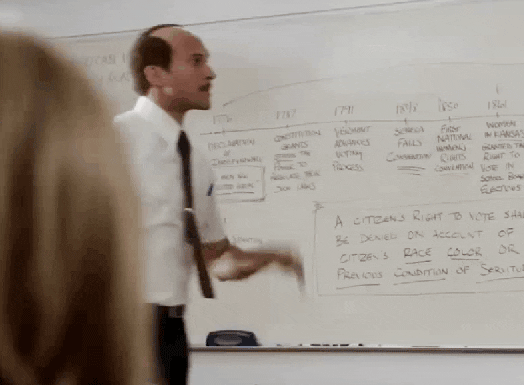 7

Rob Kardashian
Rob Kardashian has a problem with social media. He very frequently posts things then deletes them and each one is more scandalous than the next. In 2015, he posted a photo of Rosamund Pike as Amy Dunne from the movie Gone Girl covered in blood with the caption "This is my sister Kim, the b***h from Gone Girl..." He deleted the post shortly after posting it but the cat was out of the bag. Kim gave us some insight on the post when she Tweeted: "He thinks he's being funny. I got mad at him and he posted that to get me back." Rob definitely has some anger management problems and he likes to lash out at people, even his family, on social media which often leads to disastrous consequences. We'll get to the latest and most disgusting example of this in a minute.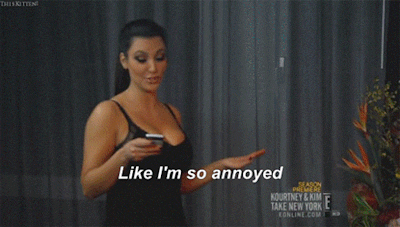 6

Brie Larson
Brie Larson literally had to tell people that she did not support animal cruelty after posting a photo of herself petting a dolphin from 2004. Of course, people love to get angry about pretty much anything so it led to a lot of angry comments condemning the actress for hating animals and supporting animal cruelty. Honestly, does anyone really think that Brie Larson supports the mistreatment of animals? Like Kaley Cuoco, she had to reply with a very long, separate post that explained that she loves animals, that she does not support animal cruelty, that she makes mistakes, and that it is a priority of hers to speak for those who can't speak for themselves. She didn't delete the photo but the caption was edited and it now reads "I do not support animal cruelty."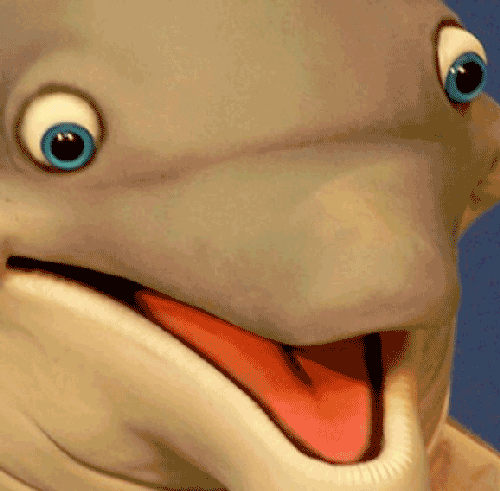 5

Willow Smith
Willow Smith posted a photo of herself lying on a bed next to a 20-year-old with her head on his arm. The man in the photo is Moises Arias who you might remember as Rico on Hannah Montana and because Willow was only 13 at the time, it immediately sparked controversy. While there is nothing exactly scandalous happening in the photo itself, the fact that Arias isn't wearing a shirt and they're both on a bed together does not paint the best picture. If Willow had been over 18, the photo would not have been an issue but because she was underage, it actually led to an investigation by Child Protective Services. Her parents, Will Smith and Jada Pinkett Smith were cleared but still, that's pretty embarrassing.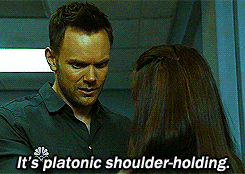 4

Miley Cyrus
In a cryptic tweet, Miley Cyrus posted a photo of herself and Broadway actress Dylis Croman. In the caption, she tagged her father, Billy Ray Cyrus, and the caption read: "since you won't reply to my texts, I'm giving you an hour to tell the truth or ill tell it for you". Right after she posted the photo, she deleted it and went to Twitter again to write, "Wtf! My Twitter was just acting all types of cray!" Sorry, Miley, but Twitter doesn't just randomly write out fully written and tagged tweets with a photo like it's a bug or something. The weirdest part of the whole thing is that Croman appeared in Chicago on Broadway in 2012 which Billy Ray Cyrus also appeared in. Was her Twitter hacked or not? We'll never know.
3

Tyler Posey
Teen Wolf star Tyler Posey shocked his fans when he "came out" as gay on a Snapchat story last year. The only problem is that is isn't actually gay. The video depicts Posey in New York City under a Gay Street sign then he points the camera at himself and says, "This is me. I am this and this is me. I've never felt more alive. I'm gay!" He later apologized to his fans for his comments and he went to Twitter to say this: "Although I'm not gay, I fully support the LGBTQ+ community. This was a moment intended to reflect that." Tell your fans that you're gay when you're actually straight doesn't do much to support the LGBTQ+ community but hey, you tried.
2

Donald Trump
Let's be honest, Donald Trump's entire social media presence is riddled with mistakes so this one is no real surprise. Donald Trump thought he was patting himself on the back back in 2014 when he retweeted a photo of what he thought were the deceased parents of a fan who were also fans of Trump and were "inspired" by him. The "fan" was actually a comedian named Phil Bradbury and the photo he asked Trump to retweet wasn't actually his parents but was instead a picture of serial killers Fred and Rosemary West. Though the post was deleted, we'll never forget the time that Trump unknowingly retweeted a photo of serial killers thinking that he had inspired them.
1

Rob Kardashian (Again)
Rob Kardashian is back again as the master of ruined careers and social media disasters. When Rob gets mad, he lashes out in the dumbest way possible: through an Instagram rampage. When Blac Chyna broke up with him, he didn't take it well. Instead of being mature and dignified, he posted a series of photos, videos, and screenshots including some very explicit pics of his ex. Not only did he break Instagram's rules about nudity, and break California's law regarding revenge p*rn, he also debased the mother of his child by posting intimate photos that she had entrusted to him. Especially since he also included the thirsty texts begging her for photos, he looked pathetic throughout the whole ordeal.