Celebrities spend a lot of time, energy, and money protecting their image but not even the biggest celebrities can scrub every pre-fame photograph of themselves off of the internet. We all have embarrassing pictures from our past that we don't want anyone to see but at least we never have to worry about them being shared to millions of people all over the world. Every celebrity has an image that they want to portray so when we get a glimpse at who they really are or who they really were, it can show them in a completely different light.
Based on old photographs and movies, you might think you know what classic movies stars were really like but these photos will show you that there was more to them than meets the eye. You might not believe it but the macho Humphrey Bogart and the rebellious James Dean had their goofy and fun-loving sides as well and Marilyn Monroe once looked a lot different before she became a blonde bombshell. You'll be surprised to find that a famous burlesque dancer once looked like a homecoming queen and which famous billionaire once got arrested before he made his fortune. These photos show that you shouldn't judge a book by its cover.
17

Brad Pitt: All About The Pringles
Before Brad Pitt became one of Hollywood's biggest stars, his career began with a few uncredited roles in various B-movies and a commercial for Pringles! In the commercial, the Fight Club actor is seen shirtless in the sun with a group of friends. A girl comes running up to Brad with a can of Pringles and he is completely enraptured with these chips.
It wasn't long after this commercial aired that Brad started to get noticed in Hollywood, especially with his supporting role in 'Thelma & Louise'.
With his lead role in A River Runs Through It, Brad proved that he was more than just "cowboy-hatted hunk." according to Rotten Tomatoes. With movies like Seven, Legends of the Fall, and Meet Joe Black, the Pringles hunk became known as one of the best actors in the business--and it helps that he's not hard to look at.
16

Britney Spears, Ryan Gosling, and Justin Timberlake: OG Disney Stars
Before you danced to Britney Spears' hit songs and had crushes on Ryan Gosling and Justin Timberlake, they were all child stars on The Mickey Mouse Club. According to CNN, Gosling didn't appear on the show as often as the others because he wasn't considered to be as talented as the rest. Hard to believe that now!
Us Magazine reported that Gosling and Timberlake became so close on the show that Timberlake's mother was 'The Notebook' star's legal guardian for six months while his mother had to live in Canada for work.
Christina Aguilera was also on the show at the same time and she and Spears would both go on to become two of the biggest pop stars of their day. The blonde girl in the middle is Kimberly Caldwell who you might recognize from the second season of American Idol. Caldwell was the seventh place finalist. Hey, not everyone can become a pop superstar.
15

Christina Hendricks: "Theatre Kid Phase"
Christina Hendricks has been acting since she was a just a child but she became a professional model when she was 18. Before she came of age, she seemed to have ran with an alternative crowd due to these photos of her as a 90s era, Nirvana-loving punk with jet black hair, black tights, black boots, and, of course, a black leather jacket. The Mad Men star is almost completely unrecognizable in these pictures but you can still vaguely tell that it's her--though only if it's pointed out. According to Metro.co.uk, these photos were taken during her "theatre kid phase" Most of us went through a rebellious stage so these photos make it very easy for any of us to identify with her but, let's be honest, it's a little more difficult to identify with present-day Christina Hendricks because how many of us were named the Best Looking American Woman by Esquire magazine? Not many.
14

Princess Diana: It's A Royal Thing
When she went from Lady Diana Spencer to Diana, Princess of Wales, she became the most photographed woman in the world but what about the photographs that were taken of her before she was world-famous? She was only 16 when she met Prince Charles and they were introduced because he was dating her older sister, Lady Sarah, at the time. However, Diana eventually married Prince Charles only four years later.
Before she was a princess, she had already been born into a family of British nobility which was why she was a suitable choice for Prince Charles.
Growing up, she was reserved and enjoyed activities such as swimming and ballet and was even a dance instructor for a time according to Biography Online. When Prince William and Prince Harry were born, she proved to be a kind and caring mother just like she was to her prized pet guinea pig, Peanuts.
13

Martha Stewart: Model Behavior
Who is that blonde bombshell? Believe it or not, it's Martha Stewart! That's right, Martha Stewart used to be a model! While Stewart was in college, she stepped up her side hustle and made extra money by modeling for various clients and she even modeled for Chanel! But, hey, just because a girl is pretty, it doesn't mean she isn't smart. Stewart graduated from college with a double major in History and Architectural History--not too shabby! She eventually built her own brand and started the TV show Martha Stewart Living, which ran from 1993 to 2005. She may have had a few issues with the law (she served five months in prison for obstruction of justice in a case of insider trading) but she made a comeback in 2005, managed to hold onto her media empire, and her company returned to profitability in 2006. She is currently worth over $300 million according to Celebrity Net Worth.
12

Dita Von Teese: Blonde Beauty
You might know Dita Von Teese aka the "Queen of Burlesque" for her dark hair, her 1940's burlesque fashion, and a milky white complexion. However, before she became the modern pin-up girl she's known as today, she was an aspiring model with long blonde hair that she later dyed with Garnier 100% Color which she still uses today.
Without her signature style, she is virtually recognizable.
Von Teese (who just went by Dita at the time) first got her big breakthrough when she appeared on the December 2002 Playboy cover. However, when she appeared on the cover, she had to have a last name so she randomly picked a name out of the phonebook: Von Treese. According to Vogue, Playboy misspelled the name as Von Teese and that's been her stage name ever since. Her birth name was Heather Renée Sweet but that didn't make a great burlesque name.
11

Bill And Hillary Clinton: Ping Pong Pals
Bill Clinton met Hillary Rodham when they were both law students at Yale and they started dating in 1971. The two politicians have been in the public eye for so long that it's hard to imagine them as twenty-something college students but here they are playing ping pong together--and both looking very competitive.
According to Salon, when Bill was a young man, he had trouble with commitment when it came to women.
(This isn't much of a shocker considering the eventual Monica Lewinski scandal) but he said that when he met Hillary, he felt he had changed his old ways. After a few years of dating, the future president of the United States practically begged the first First Lady to marry him, asking her over and over again until she finally agreed in 1975 and the rest is history.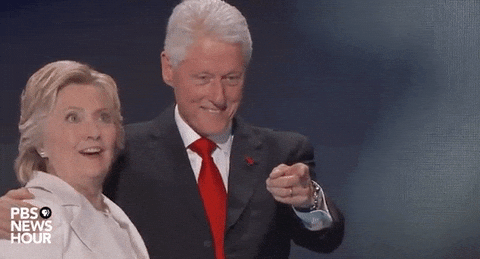 10

Channing Tatum: Meet Chan Crawford
Channing Tatum is one of the hunkiest celebrities in Hollywood and due to his muscular physique, it's not much of a surprise that he was a talented athlete in high school. But what you might surprise you is that Tatum was also a very talented nightclub dancer!
According to Perez Hilton, he was once a dancer at a local Florida nightclub and used the name, Chan Crawford, starting when he was just 18.
Soon afterward, a casting agent discovered him and helped turn him into the successful actor he is today! Not surprisingly, Tatum is a talented dancer and he landed his breakout role in Step-Up. Tatum later said that he wanted to make a movie about his experiences as a dancer and that's how Magic Mike was born. Not only is Tatum the lead in Magic Mike but he is also one of the producers.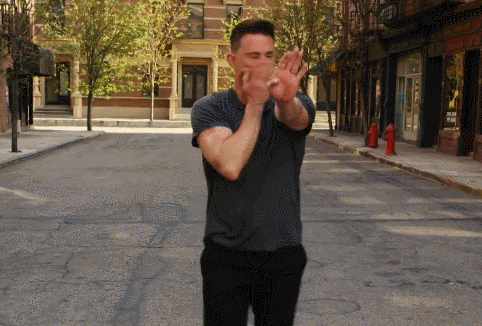 9

Marilyn Monroe: Goodbye, Norma Jean
Before Marilyn Monroe became the iconic blonde bombshell, she was born Norma Jean Mortenson. Though she was always a beautiful girl, she dyed her hair blonde. According to Ninja Journalist, she did this after she signed up with a modeling agency because a producer told her that it would make more employable. On her road to stardom, she got various procedures done and took the last name Monroe since it was her mother's maiden name and the first name Marilyn because a producer thought she looked like the Broadway star, Marilyn Miller. But before all of this, she was just Norma Jean who went for boat rides with her friends. Pictured above is a young Norma Jean, possibly around the time she married her first husband, with her friends, smiling and enjoying a day out in the sun in their swimsuits. If this picture had been taken today, it would be totally Instagram-worthy.
8

Bill Nye the Science Guy: Bill! Bill! Bill!
You knew you were in for a good day at school when the TV was rolled in and a Bill Nye the Science Guy tape was popped in the VCR. The show ran for only 5 years (1993–1998) but it became a beloved show that still makes us chant "Bill! Bill! Bill!" William Sanford Nye always had a love for science but he also loved to make people laugh.
His friends would often ask him to do Steve Martin impressions at parties and, according to Pop Sugar, he even won a Steve Martin look-alike contest when he was in his early twenties. 
Though he had a mechanical engineering degree from Cornell University, he focused mainly on his comedy career after college, doing standup and was a writer/actor for a sketch comedy TV show called Almost Live! Finally, he mixed his love of science, entertainment, and education together and developed Bill Nye the Science Guy which has resonated with kids for over two decades.
7

Humphrey Bogart: Tough Guy, Gone Soft
Humphrey Bogart almost always played a tough guy in his movies such as The Maltese Falcon, The Big Sleep, and Dark Passage. Before he made it big in Hollywood, he was type-casted as the villain, usually a gangster according to Shades of Noir. He eventually became the quintessential film noir protagonist: a jaded, rugged, handsome (but not too handsome) detective who thinks he's seen everything until a mysterious woman (or femme fatale) peaks his interest but she will eventually lead him to his own destruction--in some way or another. He starred in four of these types of films with Lauren Bacall who became his wife. Though there were 25 years between them, the two were the perfect match on both the silver screen and in life. They had two children together and, in the photo above, he is pictured with a rare smile, playing with his young daughter Leslie.
6

James Dean: A Rebel With A Basketball
James Dean only starred in three movies but he managed to become a cultural icon of teenage disillusionment, rebellion, and angst as the star of Rebel Without a Cause. He and his perfectly tousled hair was the epitome of effortless cool and as the star of three major movies, he was on his way to superstardom. Unfortunately, when he was only 24, he passed in a car crash before his third movie, Giant, was even released.
His early passing solidified him as the pop culture icon he is today and his suave, effortlessly cool style is still embodied by actors today.
According to History.com, he was known as "the first American teenager." In the photos above, you can see Dean wearing ridiculously short shorts and goofing around with a basketball. In this pictures, he doesn't look at all like the troubled teenager of Rebel Without a Cause. Instead, he looks like he's just having a good time.
5

Bill Gates: Crime Doesn't Pay
You might be wondering who this dorky looking buy in the glasses is and you might be surprised to find out that it's the second richest person in the world, Bill Gates! It's hard to believe that the creator of Microsoft once got in trouble with the law but actually it happened more than once! He was arrested once in 1975 for speeding and driving without a license and then he was arrested once more in 1977 for not stopping at a stop sign and for driving without a license again. We all do not-so-smart things when we're young but getting busted for driving without a license twice is kind of funny.
If he didn't go on to create the world's largest PC software company, people might say he's not too bright.
At least nowadays he has someone who can drive for him so he doesn't have to worry about having his license anymore. What makes this story even more interesting is that, according to Buzzfeed, Gates may have actually used the outline of his mugshot as the profile outline on Microsoft applications.
4

Morgan Freeman: The Electric Company
Morgan Freeman has been around forever and it's hard to imagine a time when he was just an up-and-coming actor but even the greatest actors have to start somewhere. Freeman got his start on a PBS educational kids' sketch comedy show called The Electric Company which ran from 1971 to 1977. On the show, Freeman played multiple characters such as Easy Reader, Mel Mounds the DJ, and Vincent the Vegetable Vampire. The photo above is him playing the Mel Mounds character. Though he may have gotten his start in TV, Freeman considered his role in the 1987 film Street Smart as Fast Black to be his breakthrough role, at least according to an interview with AFI. By that time, he was already 50 which just goes to show that even some of the best actors don't always make it in the business right away. Two years after Street Smart, Freeman played the lead in Driving Miss Daisy which garnered him mainstream recognition.
3

Tupac Shakur: Christmas Rapping
Tupac Shakur was born in Harlem in New York City and his birth name was Lesane Parish Crooks but he was later renamed after Túpac Amaru II, a Peruvian revolutionary. According to Rolling Stone, his mother was involved with the Black Panther Party and went on to be an activist, she changed her name to Afeni Shakur, Afeni which meant "lover of people" and Shakur meaning "thankful to God" in Arabic. When Tupac became a rapper, his music focused on violence and hardship in inner cities and police brutality which he and his family experienced firsthand.
Tupac, on the other hand, studied poetry and ballet in high school and even performed in Shakespeare plays while also being known as the best rapper in school.
Even though he tragically passed when he was only 25, he became one of the best-selling music artists of all time. Pictured above is Tupac as a child, opening a present on Christmas and looking very, very pleased.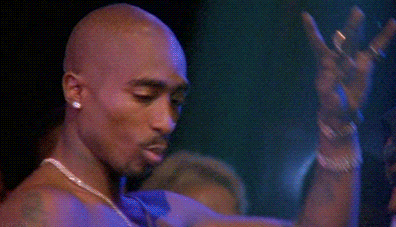 2

Elon Musk: Nerd Alert
Elon Musk is a very, very smart person so it's no surprise that he was a bit of a nerdy kid. He taught himself computer programming when he was only 12 and read science fiction such as Isaac Asimov's Foundation series throughout his childhood. When he was in his early twenties, he created a web software company called Zip2 which was later sold. Musk made $22 million. Soon after that, PayPal was created and then sold to eBay and Musk made $165 million from the sale. Both Tesla and SpaceX were created in the early 2000s. He is also the founder of SolarCity, Hyperloop, OpenAI, Neuralink, and The Boring Company which is a company that is digging a tunnel system under Los Angeles that will help to lessen traffic. According to National Geographic, Musk wants to die on Mars but "just not on impact."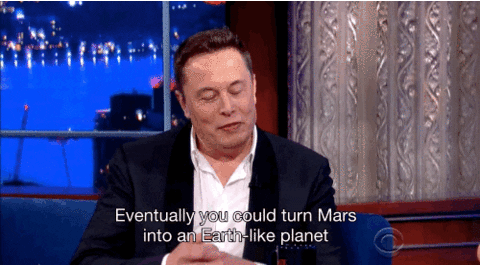 1

Kermit the Frog: Before He Was A Meme
Kermit the Frog wasn't always a frog and you'll never guess what kind of animal he was when he was created. The first Kermit prototype was made out of an old spring coat that belonged to Jim Henson's mother and had two ping pong ball halves for eyes according to USA Today.
Kermit was actually a lizard when he made his first appearance on TV but he later became a frog.
His collar was added later on to hide the seam between his head and body! Not only does Kermit look a lot different in this photograph but so does his creator, Jim Henson! Without his big, bushy beard, Henson is almost unrecognizable. Of all of Henson's creations, Kermit the Frog is the most culturally significant but let's not forget about Miss Piggy, Big Bird, Oscar the Grouch, and Gonzo.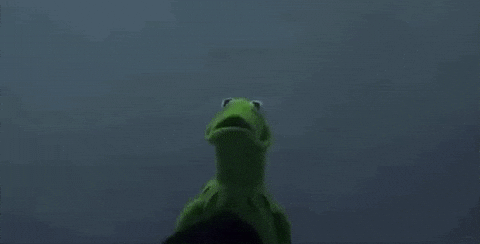 References: Metro, Ninja Journalist, Pop Sugar, Shades of Noir, History.com, YouTube, Biography Online, Rolling Stone, Celebrity Net Worth, Vogue, Salon, Perez Hilton, National Geographic, USA Today, Rotten Tomatoes, CNN, Us Magazine