Bachelor In Paradise is definitely a show that no one can stop talking about... and for good reason. Aside from being part of the immensely successful Bachelor franchise, the BIP banter reached an all-time high this summer before the new season had barely started filming. When a sticky situation transpired between two of the show's most controversial contestants, everyone looked at the popular series more carefully. Now that the show is set to come back for its fourth instalment, production has taken extra precautions to ensure that things go smoothly... even if that means laying down the law when it comes to setting boundaries. This batch of singles can no longer run wild like college freshman on spring break. Instead, the cast will have their every move supervised and their dates practically chaperoned. Seriously, we really couldn't make this stuff up if we tried. With rigorous new rules firmly in place, there are going to be lots of changes for both the show's stars and its millions of loyal viewers. Here are 15 facts you need to know about this season of Bachelor In Paradise.
15

The Show Was Sullied With Scandal
Let's face it, we were all super excited to hear that filming for Bachelor In Paradise was underway earlier this summer, and we couldn't wait to see all of the juicy drama. However, no one expected that the show would be rocked to the core when two cast members got a little too close and personal after a night of heavy drinking. Only a few short days into filming, Corinne Olympios and DeMario Jackson participated in a raunchy public hookup by the pool during their stay in Mexico. One of the show's producers, who also happened to be one of Corinne's best friends, filed a complaint that misconduct took place on set, alleging that Olympios was too intoxicated to give consent for her explicit behavior. Almost immediately, production was shut down and everyone was sent home. News of the scandal hit the news circuit and the controversial situation became a super trending topic in the press. While DeMario and many of the show's other cast members insisted that Corinne was both very alert and acted as the aggressor during the whole thing, Olympios publicly spoke out against the show and even referred to herself as a "victim." As expected, there was a whole lot of he said/she said happening, but we would eventually get a better understanding of what actually went down while the cameras were rolling in Paradise.
14

'BIP' Almost Got The Boot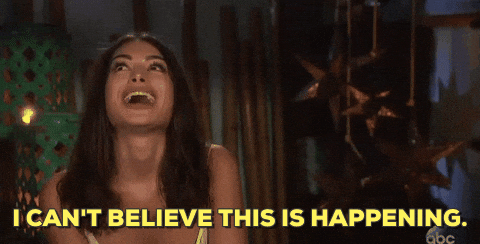 The producer who filed the formal complaint against the show was not present on that particular day of filming and did not view any footage of what happened between Corinne and DeMario. The producer claimed that Corinne was not able to make rational decisions because of the amount of alcohol she consumed on the now-infamous day in Mexico, and later, Corinne agreed. Everyone started talking about how adult beverages are made readily available for all cast members throughout filming and that production should be held accountable for not intervening when they should have. Of course, these are some seriously substantial allegations and it's no wonder why the show's fate was almost left in limbo. Many speculated that because the show had become so engulfed in an epic scandal that the entire season would be scrapped. To make matters worse, it was widely reported that the likelihood of BIP recovering from such an embarrassing scandal was super slim, and the show might not return at all.
13

But The Show Was Saved
Waiting to find out the fate of Bachelor In Paradise was nerve-wracking for dedicated fans of the show, but thankfully it was confirmed that the show would carry on after all. Because production was faced with some major allegations of misconduct, they had no choice but to halt filming and send everyone who signed on back home while a full-scale investigation took place. Luckily, in the land of reality television, pretty much everything is caught on camera and it was rather easy to determine who was lying and who was telling the truth after going through hours of video footage. Once the investigation was over, production immediately resumed and the show was no longer in danger of being scrapped for the season, or even worse, cancelled. Bachelor nation surely rejoiced over the surprising news that the show would move forward and soon enough we will all be able to dive in to everyone's guiltiest summer pleasure when the series finally airs.
12

Footage Involving The Scandal Won't Make It To TV
While we're all probably dying to see what really went down in Paradise first-hand, the odds of us seeing actual footage of the alleged Corinne and DeMario hookup are pretty much zero. Of course, the show will probably cover components of what went down during the first few days in Mexico before production was suspended, but the duo's steamy private moments in the pool from that fateful day will almost definitely be kept under wraps. Don't get us wrong, we're sure that airing footage of one of the biggest scandals in reality TV history would be a ratings bonanza for but doing so would be a huge liability for the franchise. Because the content of the Corinne and DeMario saga was such a controversial topic that resulted in the show being shut down for Warner Brothers do find out what really went down, it's very likely that the show would face some major consequences if the actual incriminating evidence ever made it to the small screen. Additionally, the show stated they aim to"respect for the privacy interests of those involved."
11

All Original Cast Members Will Return To The Show
While the future of Bachelor In Paradise was looking super unclear for a little while, the old saying "the show must go on" certainly rings true for this popular program. After an internal investigation was conducted and no evidence of misconduct was detected, production was given the green light to carry on with the show however they pleased. The good news for dedicated BIP fans is that everyone who originally signed on to be a part of the season four cast decided to return to the show after it was revealed that the series would continue filming. The entire cast and crew re-packed their bags and headed back to Mexico to pick up where they left off and continue their search for love in paradise. Of course, some BIP veterans will be coming back including Vinny Ventiera and Amanda Stanton, who ultimately ended last season engaged to Josh Murray before calling it quits. Some other familiar faces we will see on this season include castoffs from both Nick Viall's season of The Bachelor and Rachel Lindsay's season of The Bachelorette, among others from past seasons from within the franchise. We're counting on stars like Raven Gates, Kristina Schulman, Alexis Waters (aka "Shark Girl"), Dean Unglert, Ben Zorn, and Robby Hayes to keep Paradise as entertaining as ever.
10

…Except For Corinne And DeMario
While pretty much everyone was eager to get back to Paradise to finish what they started, Corinne and DeMario are the only two cast members who won't be making a return to the show this season. Obviously, both Corinne and DeMario were put under a microscope as details of their controversial hookup came to light. DeMario told the media that his life has been difficult following his short-lived stint on BIP and he was fired from his job and is currently seeking therapy. Corinne's reputation was definitely tarnished as well. Although she initially appeared to be the victim in the whole situation, when fellow cast members spoke out against her accusations and the investigation cleared the show of any wrongdoing, Corinne was left looking like a liar. While there has been much speculation as to whether or not Corinne and DeMario were asked to come back and declined or if they didn't receive an invite to rejoin the group at all, it's very clear that neither one of them will be seen on the show this summer aside from the first initial days of filming that will surely air. Many have stated that Corinne has been banned from appearing on any show within the Bachelor franchise, but nothing has been confirmed as of yet. Either way, laying low would probably be the best option for both Corinne and DeMario at this point.
9

The Cast Signed New Iron-Clad Contracts
Everyone knows that when you sign up to be on a reality TV show, you pretty much give up all of your rights once you sign on the dotted line. The people behind these shows are no fools, and they serve the show's contestants with diesel contracts that ensure that the show cannot be liable if things went awry during filming. In the situation of what happened between Corinne and DeMario this summer, the show was faced with unforeseen problems when a producer was the one who tried to file a claim against them. As a result of the craziness that took place on BIP this season, the show's producers aren't leaving any wiggle room for things to go amiss. This time around, the cast and crew were served with iron-clad contracts that required their signatures before they even thought about boarding the next flight back to Mexico. We're certain that the show properly lawyered-up and eliminated any potential loopholes there may have been in previous contracts. Upon signing the new contracts, stars of the show agree to allow the show to portray them however they please and they also can't blame the show if they were to be injured or harassed in any way. All in all, the people behind the scenes of Bachelor In Paradise aren't playing around when it comes to laying down the law anymore.
8

There Were Long Meetings About New Policies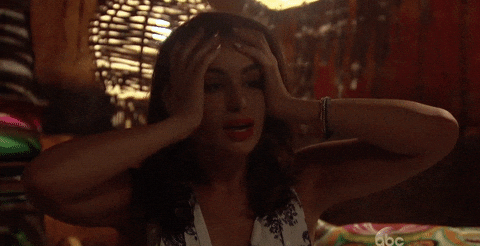 Aside from just signing new contracts and agreeing to new terms and conditions, the reality stars who choose to partake in the show are now required to sit through lengthy meetings regarding new policies. That's right, the single men and women who are looking for a life partner (or at least a few fancy dates) now must endure a gruelling two hour long seminar to get the lowdown on the way things will work from here on out. Not only will the cast have to meet with production, they will also have to meet with a team of lawyers who are in charge of explaining the show's new standards in depth. We have to admit, the show is going above and beyond to ensure that things go smoothly for everyone this time around, but all of this legal jargon has got to be a buzzkill for the people who thought they had signed up for a televised vacation. Sure, Bachelor In Paradise is supposed to be a fun time away from the real world for contestants to meet up, flirt, and potentially make a love connection. But these days, the show's stars have to jump through hoops before they are able to finally dip their toes in the water at the Mexican resort where BIP is filmed.
7

There's A Two Drink Limit Firmly In Place
One of the biggest changes for this season is that contestants are required to adhere to a very strict two-drink maximum per hour. Everyone knows that on past seasons of any show within the Bachelor franchise, libations were something that were made readily available for anyone who wanted them. Of course, reality show contestants aren't able to watch TV, listen to music or entertain themselves in ways that most people would in the real world, and in some cases there really isn't much else to do other than visit the open bar. After the shocking situation between Corinne and DeMario where Corinne was allegedly too intoxicated to function, the show faced major backlash and was accused of encouraging cast members to drink. Naturally, the show doesn't want to be liable for any excessive alcohol consumption, so they have now limited everyone's intake significantly. Of course, there has never been a shortage of alcohol-induced drama on any Bachelor show in the past, so it should be interesting to see how this new rule affects the show this season.
6

Cast Members Have To Ask Permission Before Getting Busy
Probably one of the most shocking new regulations on this season of Bachelor In Paradise is the show's new policy regarding on and off-screen intimacy. Let's be real here, this is a dating show and if you put a bunch of singles together in one place, there are bound to be a few hookups happening. In the past, a salacious hookup always made for an entertaining episode, but now the show has decided to cool down contestants before things get too hot and heavy. That's right, before anyone decides to get freaky during their stay in Mexico, they have to get permission from production. The show wants to ensure that both parties involved are willing participants and they are required to give their on-camera consent before doing the deed. In a recent interview, fan favorite Vinny Ventiera revealed that this new policy in particular made things pretty uncomfortable for the cast, stating, "As if it's not already awkward that you're on camera hanging out with somebody, now you have to go in front of the camera and look at it and go, 'I'm willing to go spend the night with this person.' It wasn't a buzzkill, but it was a little bit of a speed bump."
5

They Also Had Their Luggage Searched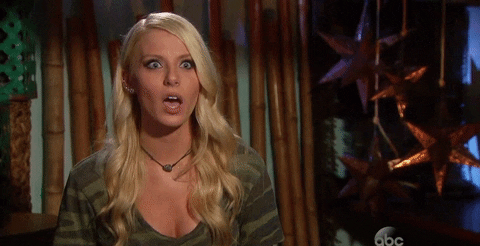 As if the people who signed up for Bachelor In Paradise weren't already in for a rude awakening upon their return to the island, they were also required to turn over all of their luggage to be searched before they were allowed to start filming. Producers are searching for any kind of substances that may alter a contestant's mindset, including prescription medication. In an email that was sent to all contestants by production, it was made clear that "Upon [your] arrival, your bags will be inventoried specifically for any over the counter and prescription drugs that are not prescribed to you." The letter also noted that "any prescription/illegal drugs will be confiscated." We totally understand that the show has to take all necessary precautions after this summer's megawatt scandal, and they are certainly leaving no stone unturned. Let's just say we hope that no one decided to pack anything too embarrassing for their trip to Paradise in their carry-ons!
4

There Was A Shorter Filming Schedule
Many people have questioned the validity of any relationship formed in Paradise for the simple fact that the couples only spend a limited amount of time together during filming. Typically, Bachelor In Paradise is filmed for eighteen days, which is already a super short period to meet someone, get to know them, and decide that they are worthy of your affection. On top of that, there is the added pressure of getting engaged on the show's grand finale, which can be virtually impossible in such a short time span. Of course, there have been plenty of couples who have gotten engaged once the show wrapped but only two of them made it down the aisle and are now living as husband and wife. This season, filming was drastically cut short when the show was suspended and investigation was being conducted. Shockingly, production decided to forge ahead and continue shooting BIP for only ten days instead of eighteen. It's easy to see why finding your soulmate can be downright impossible in just over a week, but this was just another one of the major changes that took place because of a nation-wide controversy.
3

The Original Air Date Stands
Much to the shock of everyone invested in the annual showing of BIP, fans were utterly stunned when it was revealed that the show is still set to air on its originally scheduled date. Because of all of the hubbub stirred up by the Corinne and DeMario drama, many people figured that the show would air sometime in the fall if it did actually make it back to the air. Surely there's no way they would be able to film and edit everything in time for the show to hit airwaves on time, right? Apparently, the power of television magic is real because BIP will start on August 14 so don't change your DVR settings just yet. It's mind-boggling that production was able to stick to such a strict schedule but we're totally thankful for it. In true Bachelor franchise form, show will make its debut in a two-night premiere sooner rather than later. We've all waited long enough to sink our teeth in this delightfully enjoyable series, and we won't have to wait much longer at all. Mondays are reserved for Bachelor In Paradise so grab a glass of wine, a big bowl of popcorn and enjoy the ride!
2

Yes, There Will Still Be A Wedding
When the whole Bachelor In Paradise drama was in full-swing, many fans of the show wondered what would happen to Evan Bass and Carly Waddell's wedding that was supposed to take place in June. Many will remember that Evan and Carly met on last season on BIP, and although Waddell was initially put off by Evan's advances, she eventually fell for his nerdy charm. The couple walked away from last season with a sparkly Neil Lane engagement ring and plans to wed the following year. Of course, their nuptials were set to be filmed and aired during the upcoming season of the show. With no one knowing whether or not our beloved BIP would make it back to our TV screens, Evan and Carly's wedding still went off without a hitch as scheduled. Now that it has been confirmed that the series will make its televised return this summer, it's a guarantee that we will get to see the happy couple become husband and wife. The adorable newlyweds love story would have never been possible if they weren't just two crazy kids looking for love… on national television.
1

Not Much Else Has Really Changed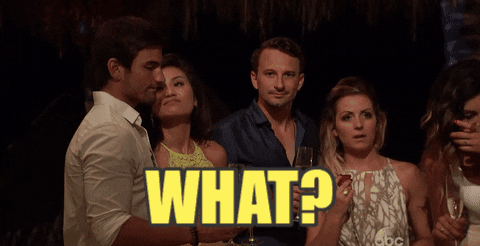 Despite being the subject of one of the biggest reality TV conflicts of all time, Bachelor In Paradise has somehow managed to not only survive the scrutiny, but this season should be as good (if not better) than any season that came before it. Of course, production has to get super strict about a certain set of rules after what happened earlier this year, but other than that we expect there to be the same amount of drama, hookups, letdowns, cat-fights and bickering to fulfill all of your BIP needs. We'll see couples form, hearts crumble, love triangle disasters, villains attempt to plot vicious schemes, and if we're lucky, maybe we will even get another engagement or two. Not to mention that this latest scandal has certainly brought on a massive amount of publicity for the show, so ratings should be higher this time around. Can you say "greatest comeback ever"?! We definitely think so!
Sources: FoxNews.com, AOL.com