Hollywood is full of beautiful celebrity power couples who stun on the red carpet but then there are some Hollywood romances that are not quite as appealing and, sometimes, downright ugly. These horrible Hollywood relationships are often on display for the whole world to see and judge and it's like watching a train wreck that you just can't look away from. Sometimes Hollywood stars have messy relationships just like everyone else. While couples like Beyonce and Jay Z, Tom Brady and Gisele Bündchen, and Will Smith and Jada Pinkett Smith are killing the red carpet, some celeb couples just can't get on that level. These are the celeb couples who get into fights, get black-out drunk, do way too many illegal things, and even fake their relationship for reality TV.
These celebrity couples should have never been together and we celebrated the day when they finally broke up. Some of these celeb couples, however, are still together and they still should have never even happened to begin with. While some of these celebs are not the worst on their own, their choice in a significant other made them significantly bad. For example, Mila Kunis and Ashton Kutcher may be a beautiful couple but Mila's ex-boyfriend is straight-up horrible. Lindsay Lohan was gorgeous before she started dating her terrible ex, Britney Spears was a pop queen before meeting her baby daddy, and Jennifer Aniston married one of the most beautiful man in the world then hooked up with one of the grossest. These relationships will surprise you and disgust you. These are the worst, ugliest, creepiest, strangest, weirdest, and most disgusting couples in Hollywood.
15

Toxic Relationship
Poor Lindsay Lohan once had it all: she was talented, gorgeous, and healthy but it was all thrown away because of partying, drinking, and addiction. After things had already started to go downhill for Lindsay, she started dating Samantha Ronson who made everything worse for her. The Mean Girls star later said that her relationship with Ronson was "toxic"and she acknowledged that two toxic people should definitely not be in a relationship with each other. Though now she is much more careful about who she lets into her life, at the time, Ronson was the worst influence for Lohan who had already confessed to overuse and alcoholism before they started dating and a year before they became a couple, Lindsay was arrested for driving under the influence. The two stopped seeing each other in 2010 and, thankfully, never looked back.
14

Weird Viles
Before Brad Pitt and Angelina Jolie became a Hollywood power couple, there was the much-grosser relationship between Billy Bob Thornton and Angelina Jolie. Apparently she was so in love with him that she wore a vial of his blood around her necks. As weird as that may sound, it wasn't as weird as you may think-- at least according to Thornton. He said in an interview that she came home one day with two small, clear lockets and decided to lock their love away. According to Thornton, she wanted to do this because she was away filming Tomb Raider while he was filming Monster's Ball and she wanted them to feel connected despite the distance. Maybe it is a little sweet but it's creepy more than anything. The two were always regarded as a creepy, ugly couple and they split up in 2003. Good riddance!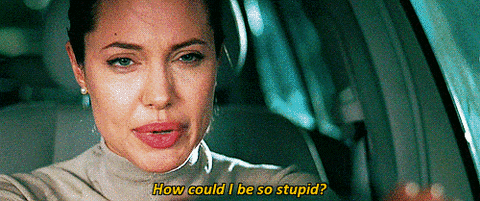 13

A 9 Year Affair
Before Mila Kunis married Ashton Kutcher, she dated fellow child actor, Macaulay Culkin. Right now you're probably thinking to yourself, "Why on earth would someone as beautiful as Mila Kunis ever date someone as gross as Macaulay Culkin?" You're not alone. However, back when the two were a couple, the Home Alone star was a much bigger celebrity than Kunis and she later said in an interview that she couldn't even walk down the street with him without someone recognizing him. The two started dating in 2002 and ended the relationship in 2011 and even after all of those years, nobody ever took the seriously as a couple. Even though they were together for nine years, they never seemed to make sense as a couple and, to be honest, they were downright weird. Mila and Ashton are a much better looking couple and they make a lot more sense.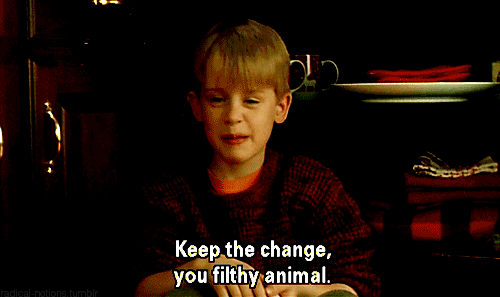 12

Bad Taste In Men
Teem Mom OG star, Amber Portwood isn't known for her good taste in men--to be fair, she's not known for much of anything but she definitely does NOT know how to pick 'em. After dating and having a baby with her first boyfriend, Gary, when she was 16, anyone who watched Teen Mom knew that Gary was a loser. However, her next boyfriend, Matt Baier, was just as much of a loser. Matt was so much of a loser that he tried to manipulate Amber into marrying him in Las Vegas even though she told him repeatedly that she wasn't ready and when she said that she wanted to wait, he trash talked her to the producers. After seeing the footage of her fiancé calling her names behind her back, she ended the engagement and has moved on. The two were an ugly couple and Amber deserves better than that walking trash can.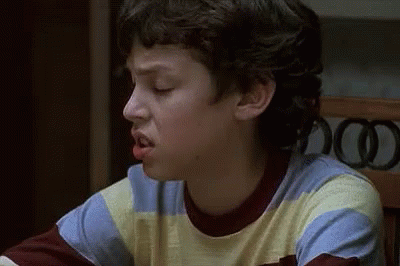 11

Bad News Boyfriend
Britney Spears and Kevin Federline were only married for two years but it seemed like a lifetime. The two dated for three months before announcing their engagement and everyone knew (except for Britney) that he was bad news. When she first met Federline, his ex-girlfriend, Star Jackson, was seven months pregnant (red flag alert!) and Britney was pregnant with their first child only five months after they started dating. The two were married less than a year after Britney's infamous 55 hour marriage was annulled. As the relationship deteriorated, the pop star's health also deteriorated as she spent a lot more time partying and doing bad substances. Though Britney is doing a lot better nowadays than she was back in 2007, she could have saved herself a lot of trouble by not getting romantically involved with a DJ. If only we could all go back in time and tell our younger selves that.
10

A Big Mistake
For some bizarre reason, Marilyn Manson has managed to hook up with some of Hollywood's hottest women. Before he started dating Evan Rachel Wood, he was married to Dita Von Teese who he divorced in 2006. When Manson and Wood began their relationship, she was eighteen years old and he was eighteen years her senior but she said that the age gap didn't bother her because she was young and she wanted to live a little dangerously. The excitement of living life on the road and seeing the world appealed to her at the time but maybe that excitement wore off after she realized that she was dating a creep. The two called it quits in 2010 even after they got engaged when he proposed to her onstage. Though Wood is totally gorgeous, Wood and Manson as a couple was just plain gross.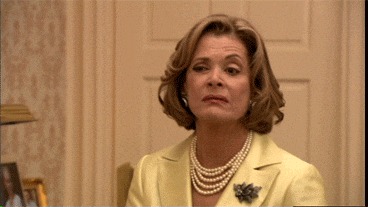 9

All It Took Was 96 Hours
Speaking of ugly couples, it would be wrong to not include Pamela Anderson and Tommy Lee on this list considering they were one of the grossest. It's obvious that their relationship was bound to be both wild and tumultuous considering that they were married after only knowing each other for about 96 hours. The Baywatch star and the Motley Crue drummer became infamous after a certain private video was stolen from their home and it revealed just how bizarre their relationship was--as if we didn't already have an idea from their wedding in which Anderson wore a bikini instead of a wedding dress. After allegations of domestic violence, contracting hepatitis C from sharing tattoo needles, and breaking up and filing for divorce multiple times throughout their relationship, they became known for having one of the strangest, messiest, and ugliest relationships in Hollywood.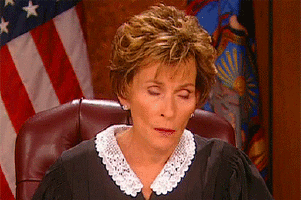 8

Cheater, Cheater
Forget Kim and Kanye--the relationship between June Thompson (aka Mama June) and Mike Thompson (aka Sugar Bear) on Here Comes Honey Boo Boo was one of the most fascinating and bizarre relationships on reality TV. Dressed in a camouflage wedding dress, the two were married on their TV show and then did what any fame-hungry, D-list celebrity couple would do: they appeared on Marriage Boot Camp: Reality Stars. However, after Sugar Bear confessed his infidelities to his wife on the show, it understandably caused some problems in their relationship. These two couldn't make it work and were divorced in 2014. Even three years later, their split has been messy. There have been allegations of cheating, emotional and physical violence, and she also said that he harmed her children. Even if any of these allegations are untrue, they still should have never gotten married because the camouflage wedding alone is a crime.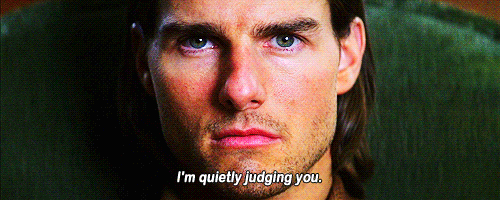 7

Weird Family Tree
Rob Kardashian is known for his overly dramatic social media outbursts and when Rob gets mad he generally goes on an Instagram and Twitter rampage. First of all, Rob and Chyna were a couple that never should have happened in the first place considering that, at the time, Chyna's baby daddy, Tyga, was dating Rob's sister, Kylie, and it seemed like Chyna was just dating Rob as revenge. The two were only dating a few months before she got pregnant and they got engaged. However, the two just never makes sense as a couple--mostly because Rob is a loser with a bad temper. Rob proved us all right when Chyna broke up with him and  he posted a series of photos, videos, and screenshots including some very explicit pics of his ex. Not only did he break Instagram's rules about nudity, and break California's law regarding revenge p*rn, he also debased the mother of his child by posting intimate photos that she had entrusted to him. Rob is gross and he and Chyna should have never been a thing.
6

Once Angry, Always Angry
If Chris Brown is in a relationship, everyone knows that things are going to get ugly. When he and Rihanna first got together, they seemed like a cute and happy couple but all of that changed when he got violent with her because of an argument. Nobody would see the "Forever" singer the same way again. His relationship with Karrueche Tran was ugly since the beginning and their courtship was full of allegations of violence which many believe to be true considering Brown's past transgressions. Eventually, he broke up with Tran and demanded she return all of the expensive gifts that he gave her and when she refused, he got violent. She was later granted a five year restraining order against Brown which wouldn't be his first restraining order. If your man has had two restraining orders against him, you know he's trouble and you'd better get out fast!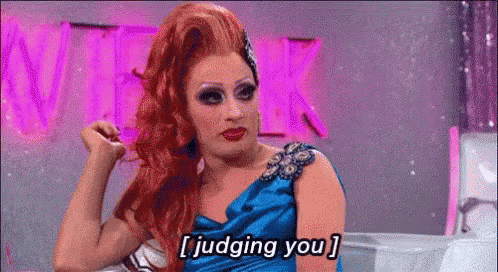 5

Underage Romance
There are rumors flying about Kylie's alleged pregnancy and her rumored baby daddy, Travis Scott but before all of the baby drama, there was Kylie and Tyga. Considering that their relationship started before she had reached the age of consent, they became one of Hollywood's most hated couples. It also didn't help that Tyga left his baby mama, Blac Chyna, for a 17-year-old who regularly appropriates black culture. After all of that, they could just never get the public or the media on their side and everyone waited for them to finally break up. After breaking up and getting back together multiple times, they finally called it off for good and Kylie moved on with Travis Scott. As strange as it may be for Kylie to be pregnant (allegedly), we're just glad that she's having a child (allegedly) with Scott and not with Tyga.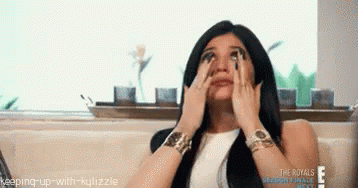 4

Serious Hate
After Brad Pitt cheated on his wife, Jennifer Aniston, with his Mr. and Mrs. Smith costar, Angelina Jolie, everyone was Team Jen and all we wanted was for her to find someone who would treat her right. Needless to say, we did NOT want her to cozy up to John Mayer who is more famous for his womanizing and countless rendezvous than he is for his music. The two split up about eight years ago but Jennifer still seems to hate him for what he put her through which is totally understandable. The two were prone to fighting and broke up and got back together again multiple times until they finally called it quits and Jen moved on with her now-husband, Justin Theroux, who appears to treat her much better than the "Gravity" singer ever did. Though he had messy relationships with Katy Perry, Taylor Swift, and Jessica Simpson, his relationship with Jen was the ugliest. Good riddance!
3

Just Why
When two messy people get together, you know things are about to get ugly. When Bella Thorne and Scott Disick were spotted canoodling by the pool in Cannes, we knew that there was drama ahead. The day after the two were spotted together, Scott was caught smooching another girl and then another girl the next day. Bella left Cannes in a huff but the two appeared to patch things up back in LA and were spotted together multiple times. Considering Scott has been involved in a new relationship with 19-year-old Sofia Richie, we know that the 34-year-old has a thing for teenaged girls which is creepy AF. Since Bella is about to turn 20, he probably thought she was a little too old for him and found a younger girl to creep on. These two were messy from the beginning and we can only hope that Sofia comes to her senses quickly and gets out while she still can!
2

Hiddleswift
Taylor Swift has had a lot of famous boyfriends over the years but out of all of her messy relationships, her relationship with Tom Hiddleston was the messiest. After dating Calvin Harris for over a year, T-Swift broke it off and immediately started dating the actor in the summer of 2016, leading many to believe that she had cheated on her DJ boyfriend with the Avengers star. Their relationship was a whirlwind of "I Love T.S." tank tops, meeting the parents, and vacationing together but it was over after a few months. Hiddleston, who was once an internet boyfriend because of his unconventional attractiveness and starring roles in mostly indie movies, was propelled into the spotlight thanks to his famous girlfriend and he definitely wasn't ready for the backlash it would create for him and his career. It would have been better if these two had just not gotten together because it seemed to cause more trouble than it was worth.
1

Messy Parenting
After Amber Rose and Kanye West ended their relationship, Rose started dating another rapper, Wiz Khalifa and the two were married for a year and a half and had a son, Sebastian, before they split for good. Though the two exes co-parent together, the two have definitely thrown around some harsh words about each other on Twitter and in interviews over the past few years including accusations of cheating, bad parenting, and rumors of restraining orders. Once upon a time, the two were walking the red carpet together and sticking their tongues down each other's throats for the cameras and then, a moment later, they were getting divorced and fighting it out in court over custody and child support. Though their son Sebastian is adorable, these two probably should have never gotten together in the first place.